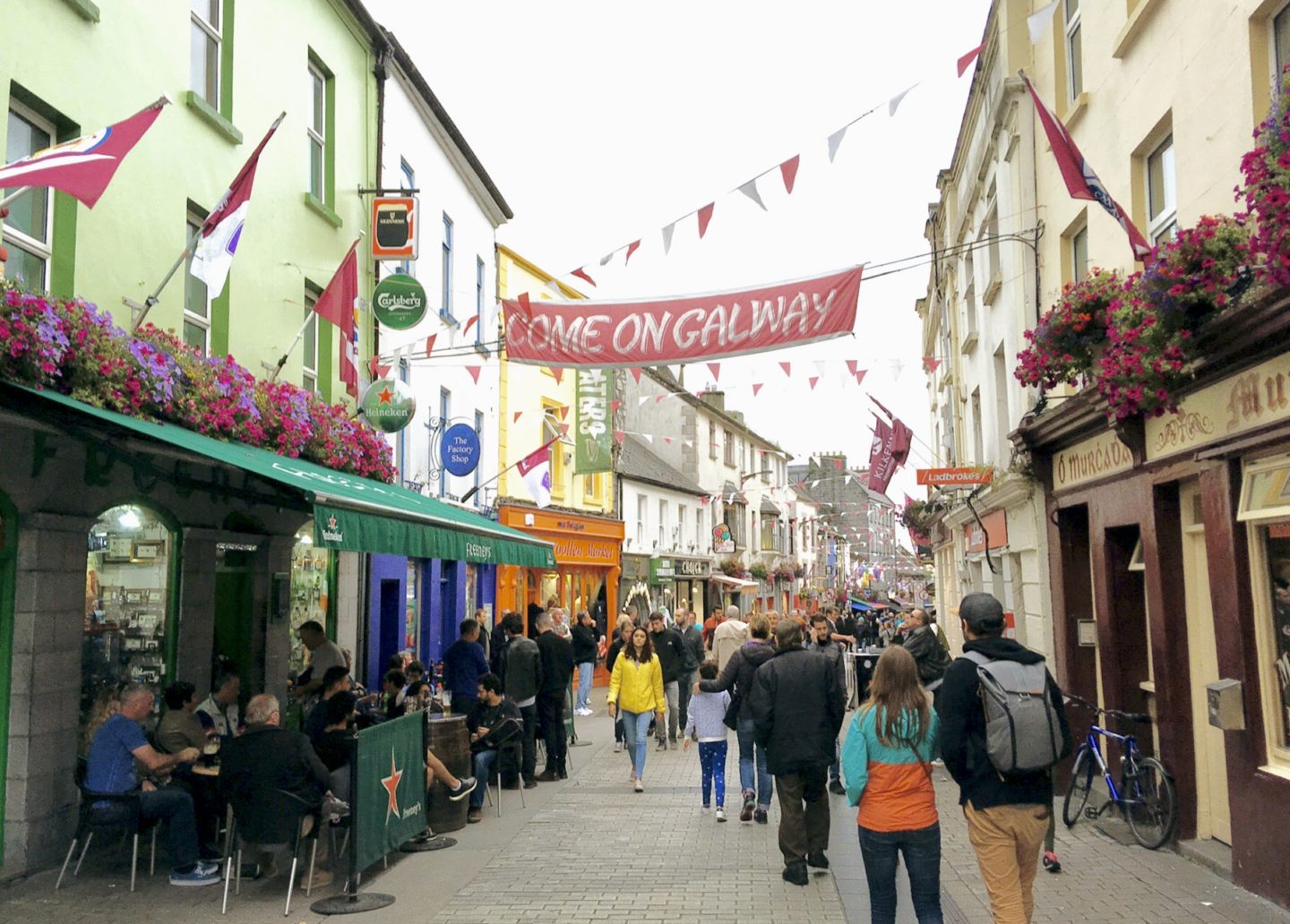 Looking for things to do in Galway? It's no surprise, based on the number of pubs per square mile, that Galway is known for it's unbeatable nightlife. Oftentimes visitors to Galway use it as home base to visit the Aran Islands, Cliffs, of Moher, and Connemara during the day, and then go out to the pubs in the evening. By all means, make some time to do all of those things if you can. But also be sure to spend a little time getting to know what Galway is all about.
Here are my best suggestions for things to do in Galway besides drinking:
Galway City Museum – Located just behind the Spanish Arch, it's a nice thing to do on a rainy day. It's not the biggest or most comprehensive museum you'll ever visit but sure look, it's free! And it will give you a taste of local history, from the collection of prehistoric artefacts and the exhibit on Medieval Galway. It won't take you much more than an hour to poke around through it.
Galway Weekend Market – If you're like me and like to get an early start when exploring a new city, this is a great place to start on a Saturday morning. Grab a coffee in town and wander through the small but quality market. There are all sorts of vendors, grocers, local artists, food trucks, and more. It's great for souvenirs to bring home! The Galway Market is open all year round on Saturdays from 8.00 am to 6.00 pm and Sundays, Bank Holidays, Fridays in July and August and every day during the Galway Arts Festival from 12.00 to 8.00.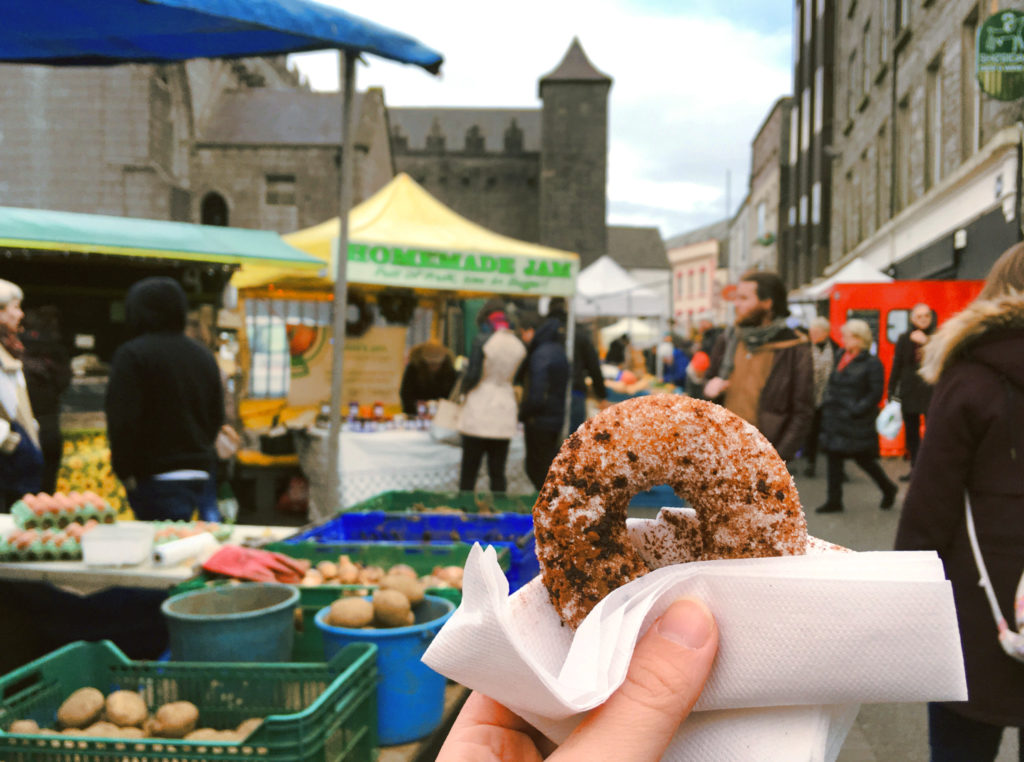 People watching – In terms of things to do in Galway, this is my favourite! This one may or may not involve enjoying a pint – up to you. But you'll find that there are countless pubs, café's, restaurants, and coffee shops lining Shop Street with outdoor seating where you can kick back, watch the world go by, and enjoy the live street music always on display. Galway is famous for its lively busking community and this is the best way to enjoy it.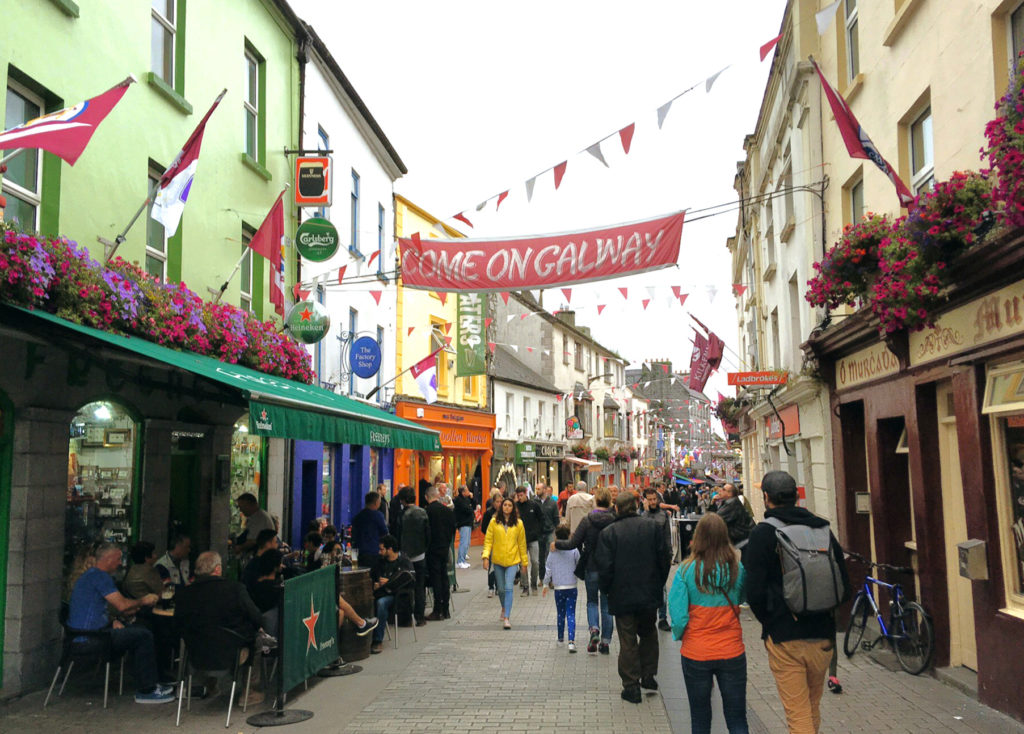 Standup comedy – I was surprised to find out how popular standup comedy is around a small city like Galway but it's now become one of my regular activities. There are a couple places that have standup shows throughout the week but my favourite one is the Friday night show at the Roisin Dubh Comedy Clubh. Introverts beware that the the venue is tiny so you may have a few lighthearted jokes cracked at your expense! They bring in a couple different comedians every week so the headliners are always changing. More often than not they're top notch and from both Ireland and abroad.
Salthill – As a resident of the cutest little village by the sea, I'm quite partial to this one. But on any sunny day in Galway you'll find hordes of Galwegians heading down the road to the Salthill Prom for a stroll or a run along the ocean. In summer you'll need to make sure to get yourself a '99' ice cream with a chocolate flake and sit on the steps near the diving tower as brave souls do backflips into Galway Bay. In the summer there's also a small carnival with rides, carnival games, and mini golf!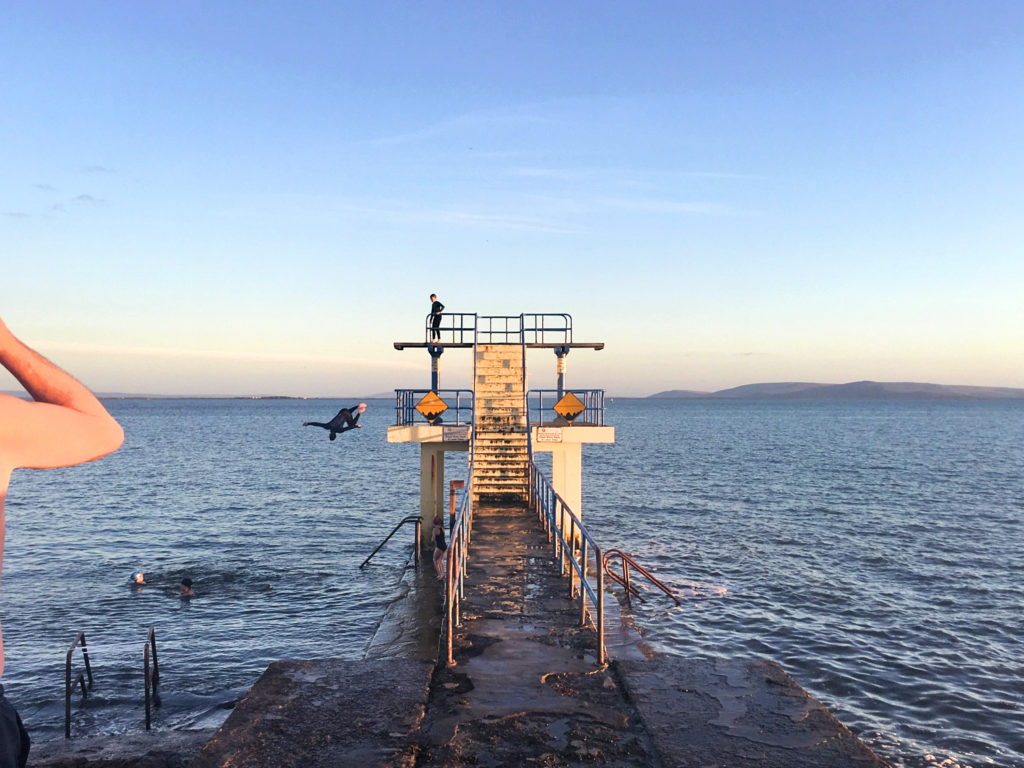 Festivals – Galway is a city of festivals of all sorts. Galway International Arts Festival and the Galway Races are the biggest events of the summer. But there's also the Film Fleadh, Sea Fest, Food Fest, Comedy Festival, Oyster Fest, Christmas market, and many more all throughout the year! Do a bit of research in advance to see if there's anything going on during your visit to Galway.
Murphy's Ice Cream – This ice cream company is based in Dingle, Co. Kerry and recently opened up shop in Galway. Their ice cream flavours are uniquely Irish and oh so delicious. It's high quality ice cream, but with a price tag to match. You can choose from favourites such as caramelised brown bread, sea salt, Dingle gin (made with gin!), and Irish coffee (made with whiskey!). They have classic flavours like chocolate and chocolate chip too if you're more of a traditionalist. Bonus: You can try as many samples as you'd like before ordering and their staff are outrageously friendly.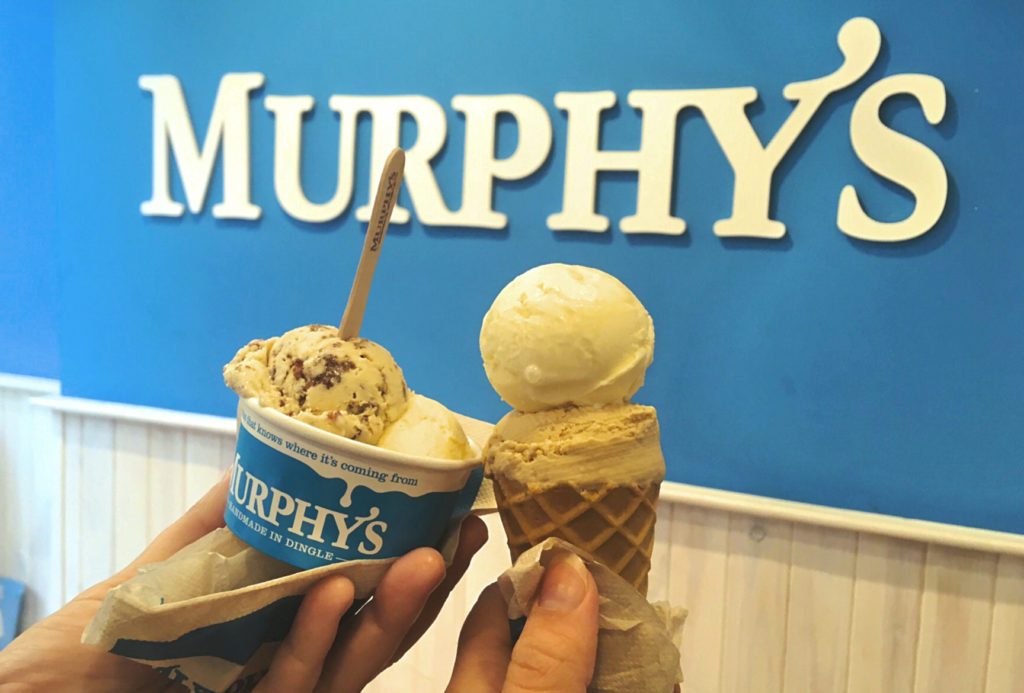 Charlie Byrnes Bookshop – This magical little place sells both new and used books in a wide variety of genres. They're especially great for books about the local culture and history of Galway, and literature from around Ireland in general. Unlike the bustling Eason's on Shop Street, Charlie Byrnes is for the person who likes to wander around and enjoy the tranquil atmosphere of an old fashioned bookshop. You really never know what you'll find in there!
Gaelic Football & Hurling – Be sure to check out the GAA scene while you're in Ireland (not just Galway). Most of the world has little exposure to hurling and Gaelic football but they're a huge part of Irish culture. If you'll be here on a Sunday in the spring or summer, ask around at your hotel or B&B to see if there's a match on at Pearse Stadium in Salthill. Assuming it's not too late in the season, you can usually buy a ticket at the stadium before the match. If there's an away game happening, fear not – You'll still find all the matches on TV in all the pubs.
There you have it. There are so many things to do in Galway, a city that feels more like a small town. Have you been to Galway? What was your favorite thing to do?