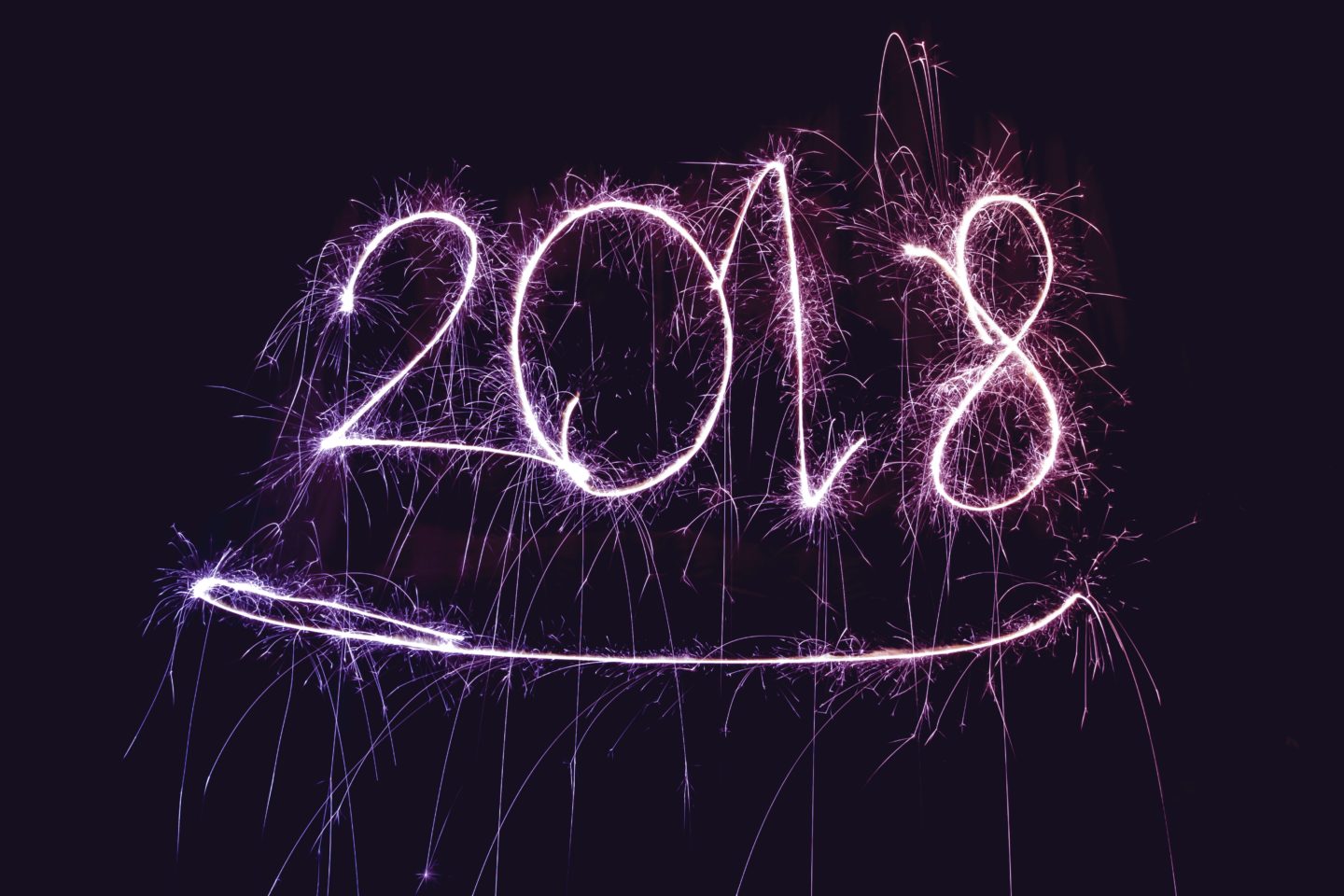 Happy 2018!
I started this blog 2 years ago with a bang. I booked my first long backpacking trip to Asia and blasted the link to my new blog out to family and friends on social media. I worked really hard to teach myself how to set up my own website and learn how to use WordPress so I was very proud of what I'd accomplished. I found that I really enjoyed customising my new website, learning how to use e-mail marketing, writing blog posts, and I've always loved taking photos (although I'm no photographer). I was sure I'd keep up with it no problem while I was away.
But in all honesty it was tough to keep up the blogging momentum while I was traveling! It took a lot of time and effort to upload and edit photos/videos, write my posts, create e-mail campaigns, etc. while on the road. I was (am) still a newbie to blogging so I was always second guessing myself and figuring things out as I went along. There were a few times, after several days or weeks of constant travel and excitement, that a quiet day of blogging in a coffee shop sounded ideal. But as time went on I found I was having too much fun and didn't want to have to tell my new friends I would need to hang back from an adventure to work on the blog. And I'm really glad I didn't!
But as a result the blog fell to the wayside and there are still so many stories from my trip to Asia that I haven't told. Not to mention the subsequent 8 months I spent at home working my butt off in a restaurant to save money. And then the past year where I've fulfilled my dream of moving to Ireland!
2017 was a whirlwind for so many reasons – a new home, new friends, a new job, lots of weekend trips and road trips around Ireland, a trip to Greece, and plenty of time spent exploring and getting to know my new home city of Galway.
Now that I feel settled in my new home I want to revive the enthusiasm I had when I started this blog. I've realised that in addition to my international travel, I do have a lot to say and write about Ireland specifically, now that I live here and have seen so much of it. Plus with all the gloomy weather here, I think blogging would be a more productive use of my time than watching Netflix when I'm bored! So I hope in 2018 my blog posts will be come more regular and I'll gain the confidence to publicise it more. Bear with me while I continue to tweak and update things… I don't have everything with my theme and layout exactly as I want it just yet!
Goals for 2018:
Dedicate more time to blogging and continue to learn and improve
Buy a new camera so I can stop relying on my iPhone photos (my nice camera was stolen in Cambodia! I haven't had the money the get a new one since then, or at least I haven't made it a priority to get one until now)
Travel more, especially in Europe. Can't believe I only made it out to Greece this past year!
Put myself out there again with my blog and market myself a bit!
I hope 2018 will be just as epic as 2017! What are your goals for 2018?