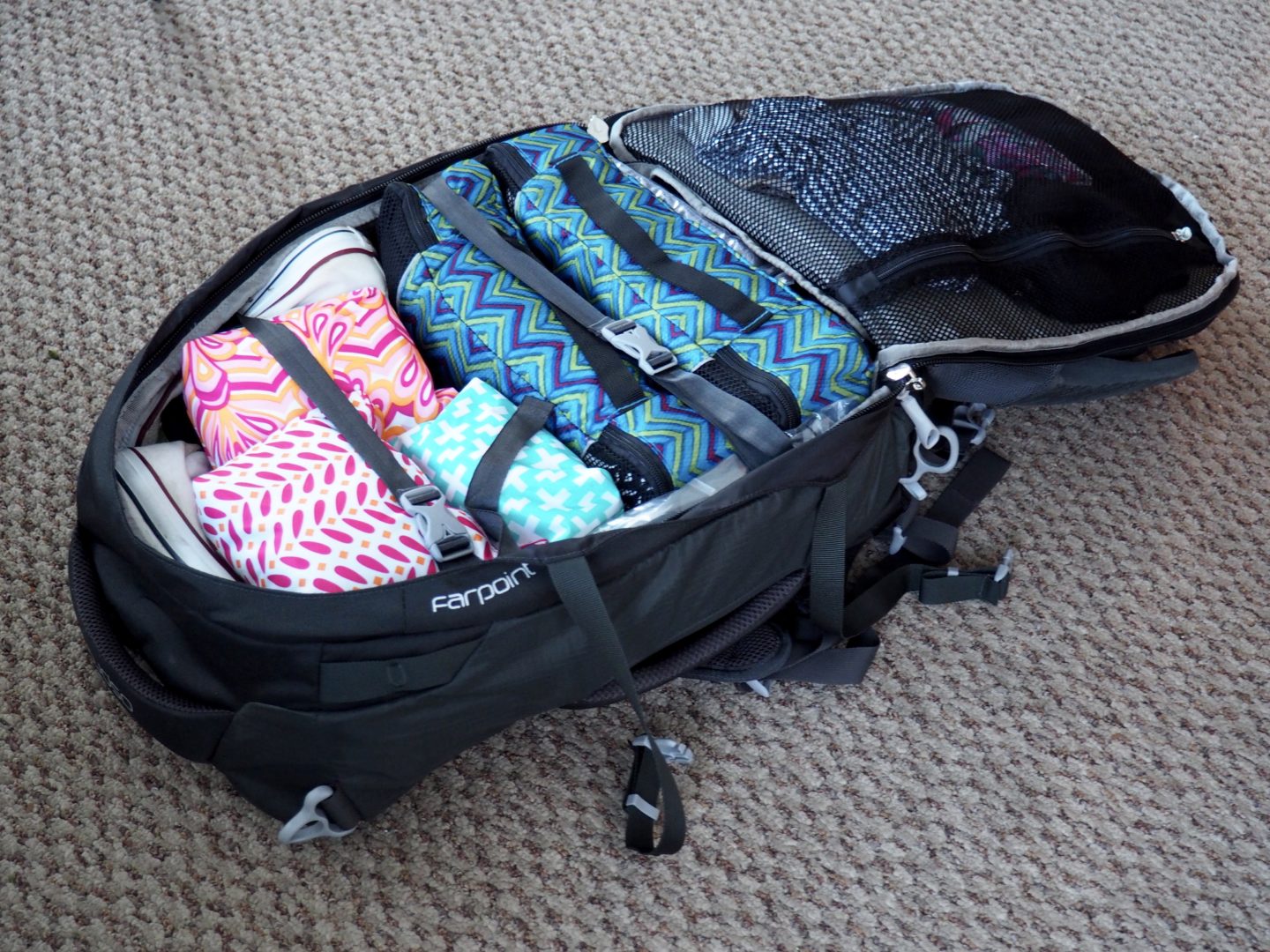 It's one week to departure and the pressure is on to get everything in order for myself before next Tuesday when I jet off to Rome. Next Tuesday! :O
In the past week I've tackled one dentist appointment (and have another one later this week. Ugh.), one eye exam, 2 vaccinations (Typhoid and Hepatitis A. Ouch!), I finally moved everything out of my former apartment, and have started packing my backpack and accumulating all the little knick knacks that I'll be bringing along with me! I still have a lot to do (hair appointment, trip to the bank, and a couple phone calls to make) but I already feel so much better having checked these items off my list!
If I haven't mentioned it before, I am attempting to travel with carry-on luggage only. From what I've read in my research on other travel and backpacking blogs is that I'll thank myself later for packing as little as possible. I really hope this is true because it certainly isn't easy!
After much research into what kind of backpack to bring, I decided on the Osprey Farpoint 40. I knew I wanted to be sure it wasn't too gigantic so that I can carry it on planes and buses with me. I also decided I wanted a front-loading pack instead of a top-loading pack. I read that it's much easier to access all of your belongings in a front-loading pack so you don't have to rummage around and disrupt your organization when you're looking for something. It's basically like having a suitcase on your back. Pretty cool! And then aesthetically, it is simple and without too many extra frills that I don't think I would need.
I've been working really hard to figure out exactly what I'm bringing inside my 38 liter backpack. One of the most challenging things, unsurprisingly, is what clothes to bring. I've decided to take 2 eBags Slim Packing Cubes to fit just about all of my clothing besides socks and underwear. Packing cubes are a godsend and I don't think I'll be ever be able to travel without them again! But the ones I have are not very big… So I've been experimenting a little with how much I can fit in each cube. I've found that I can stuff about five tops and one sundress in one, and four pairs of shorts and two pairs of leggings in the other. Sadly I won't be able to travel with any jeans because they're too bulky and warm for tropical Southeast Asia! I also have to think about my couple days in a much chillier Rome, which is a little tricky to balance! I think temperatures generally range anywhere from high 30s to low 60s Fahrenheit around this time of year. I'll just pray for nice weather in Rome and hope there's no freak snowstorm like the winter when I was living there!
But even more difficult than limiting the clothes I bring is the amount of liquids I can bring for carry-on only travel. Damn you, TSA. I have my one-quart bag and have been taking things out and rearranging them like a puzzle, and having to prioritize which items are the most important.
I've decided that a couple months' worth of contact lenses and 2 tiny bottles of solution are priority one, closely followed by a travel-size dry shampoo spray (to offset the fact that I can't fit my travel shampoo and conditioner), and Downy wrinkle release spray (sadly I can't fit an iron in my backpack). I've had to opt for a solid bar of soap instead of my standard liquid body wash, and I've even found 'Shout stain-removing wipes' instead of Tide-to-Go. Never heard of them and no idea if they work, but worth a shot! I was able to fit a couple more cosmetic items in there but everything else (shampoo, conditioner, moisturizer, sun screen, insect repellent, hand sanitizer, etc.) will need to be purchased on the road or, at the very least, in the airport once I'm through security.
I haven't even left yet and already feel like all of this preparation has been such an interesting learning experience. I wouldn't consider myself to be "high maintenance" in general but I have a feeling that any high maintenance tendencies that I do have will probably dissipate during this trip.
Since I still need to review everything I've packed and make sure I have everything I need, I'm not ready to post a full packing list just yet. But I will probably post a rundown of everything in my backpack sometime before I leave next week! Then I expect I'll be posting something once I've been on the road for a while when I realize how I could have packed better! 🙂