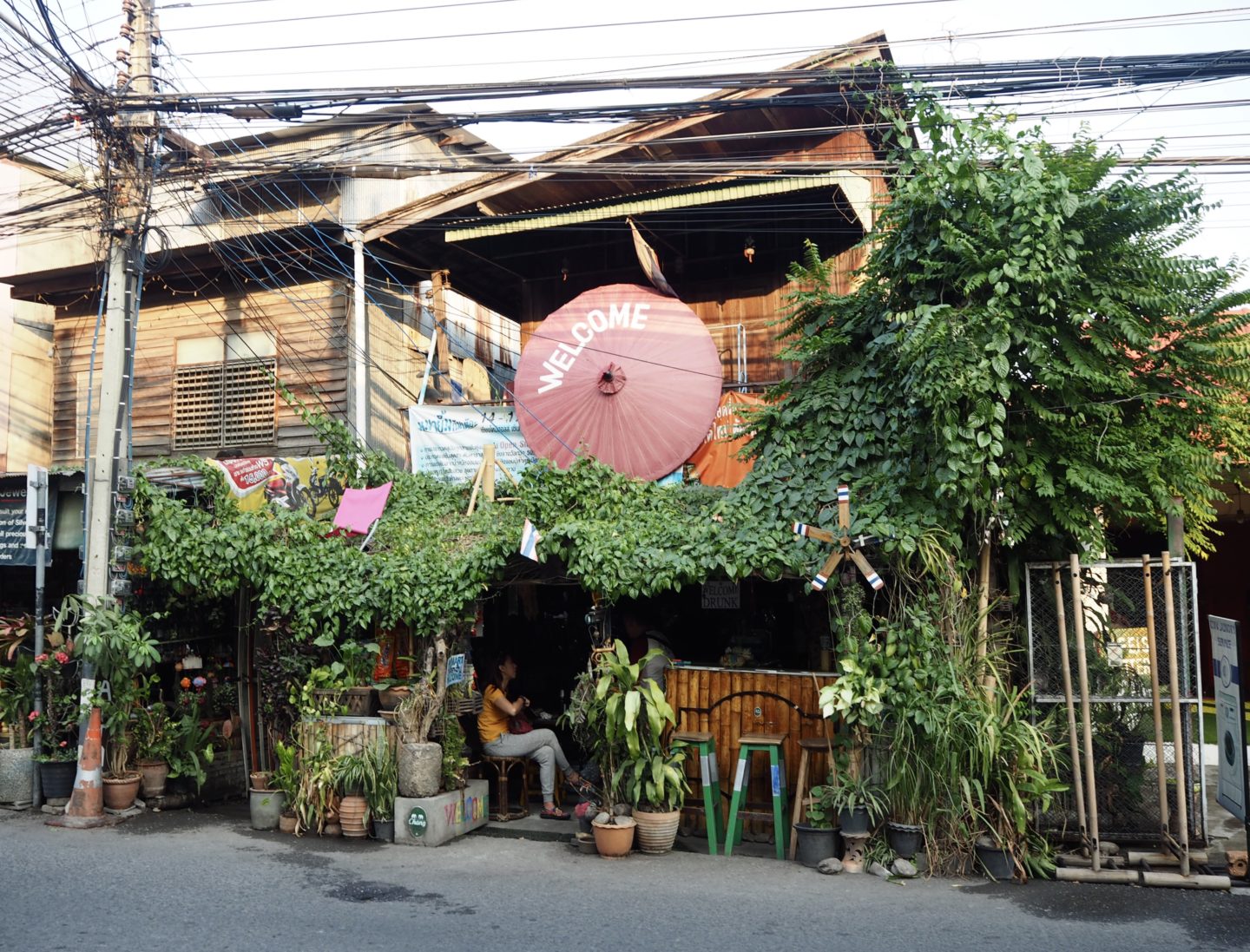 After my adventures on the islands of southern Thailand, I booked a flight up north to Chiang Mai to finish up my 30-day tourist visa. I had heard so many wonderful things about Chiang Mai from fellow travelers and bloggers alike. I ended up booking six nights there to take me up to my last legal day in Thailand. Turns out six nights may have been a few too many for such a quiet little city so I decided to book some day tours to fill the time.
Chiang Mai itself is a quaint city shaped like a perfect square and surrounded by moats and old city walls, with one gate into into the old city on each side of the square. My hostel, Potae's House was located just across from the northern moat.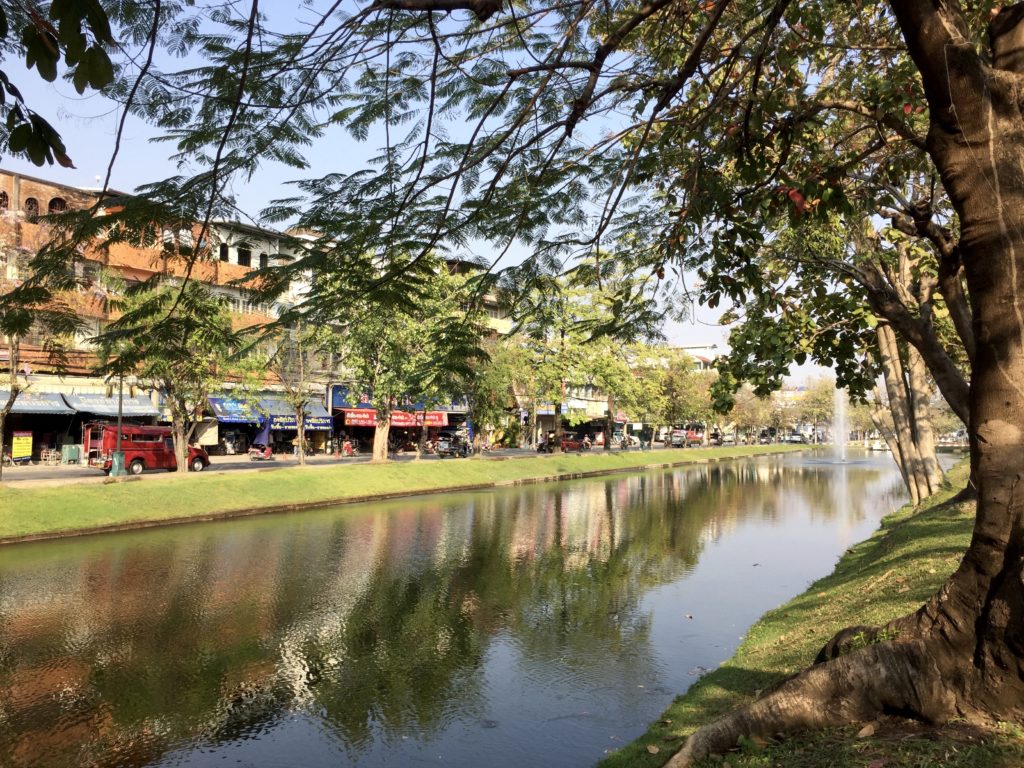 Since I had booked such a long stay, I ended up getting to know the owner, Potae, a little. She was seemingly just a few years older than myself (maybe her late 20s or early 30s). She owned the property herself and lived there by herself with her cat. It was so clean and in such a great location, I was always so impressed! Her English was great and she gave me lots of travel advice. She even went all the way to the Chiang Mai train station on the other side of the city one day to book a sleeper train for me because let's be real – me trying to do that myself would have ended with me accidentally booking a spot in the cargo hold or something awful. I was so grateful she did that but unfortunately all the tickets were booked for my date. She then sat with me and helped me book a flight. I was nervous about the land crossing into Cambodia that I was scheduled to undertake, but she convinced me to spend a little more money and fly there instead. Overall, a GREAT decision.
The downside about the hostel was that the other people staying there were not as outgoing and friendly as I had experienced in other hostels. So for the most part I spent time on my own, at least for the first few days.
The days I spent in Chiang Mai were used for wandering around aimlessly, reading, and working on my blog in little cafes. I soon found out there's not a whole lot to see in Chiang Mai in terms of tourist attractions. But all the little streets are lined with buildings covered in plants and there's a never-ending supply of temples and markets to stop in and visit.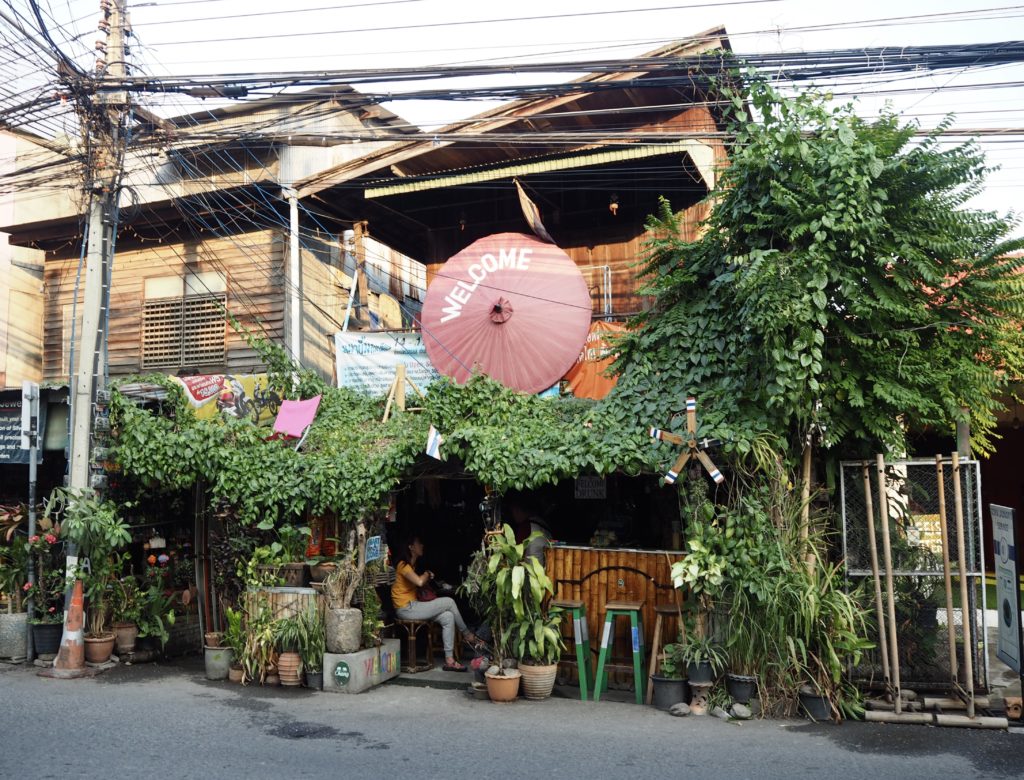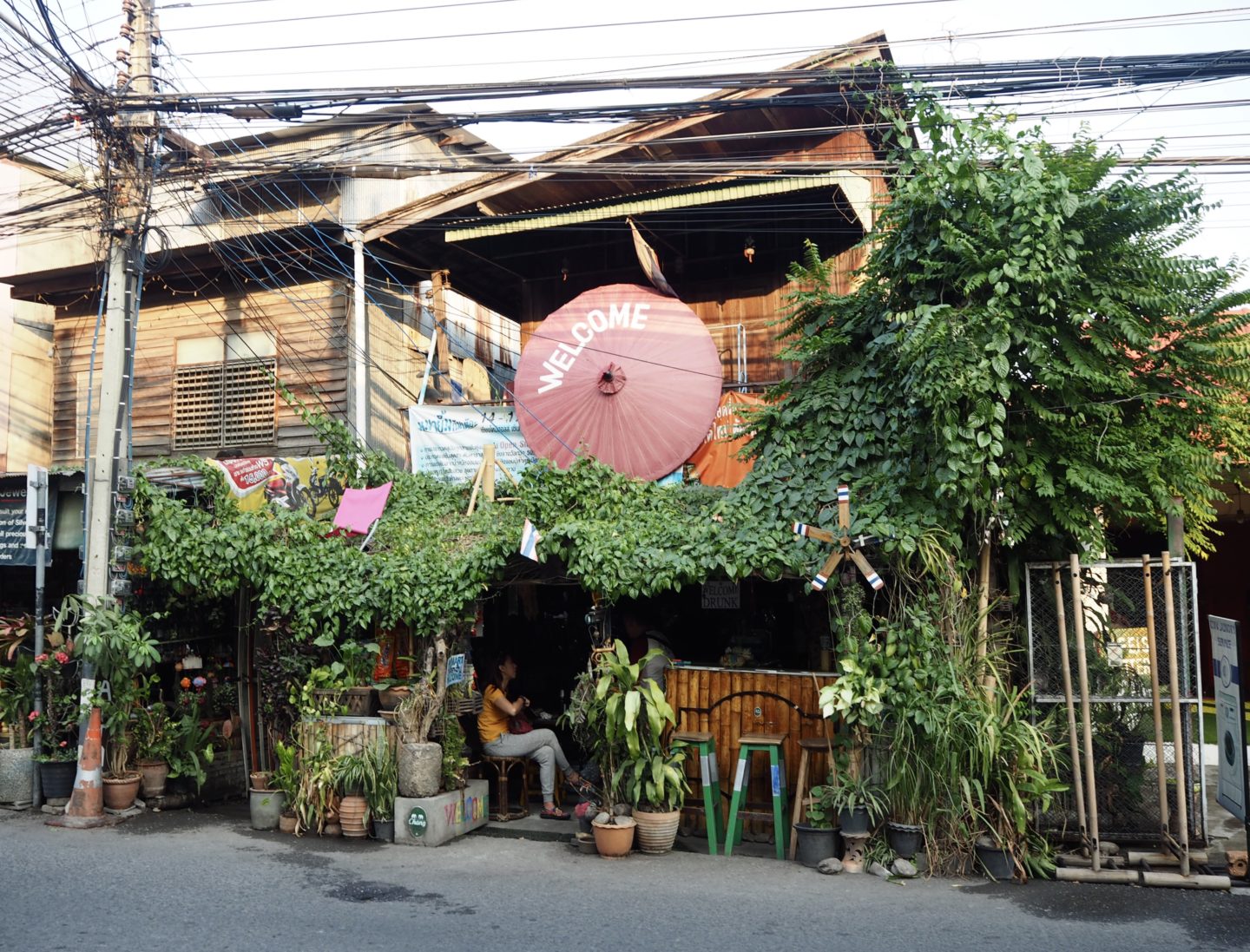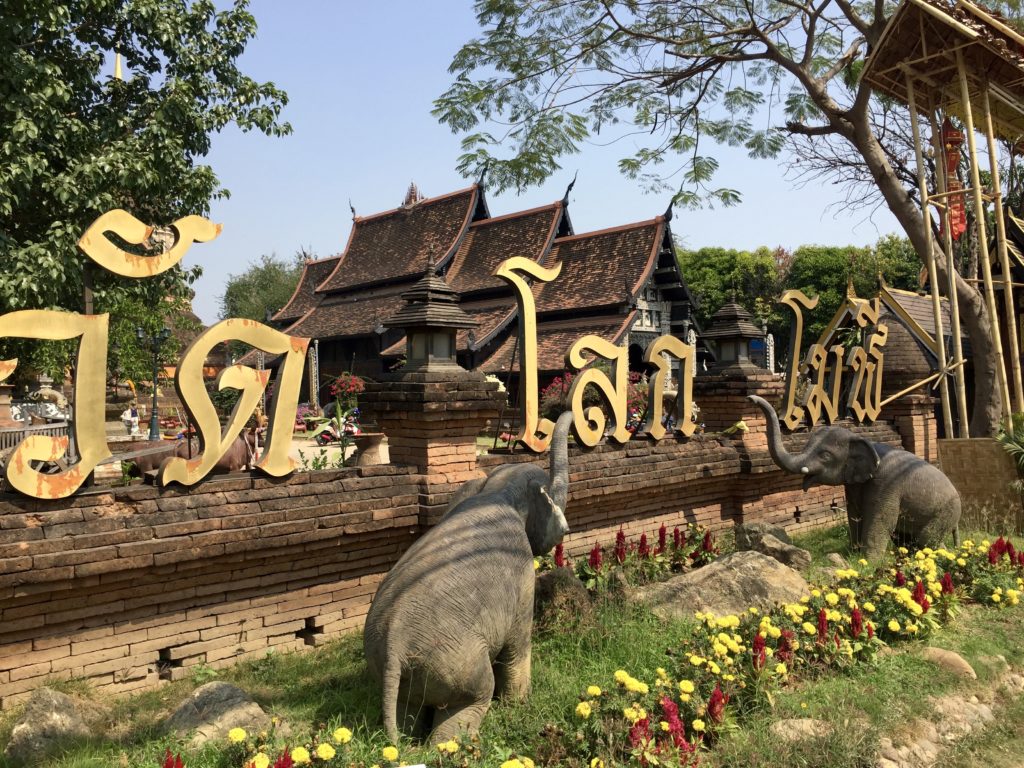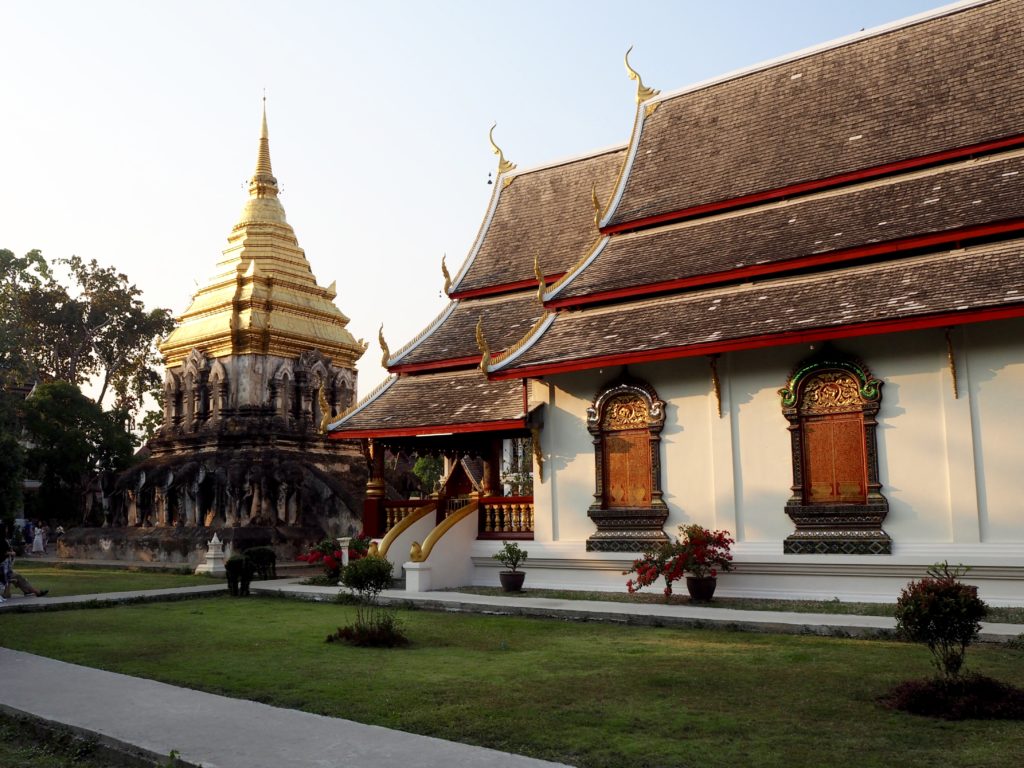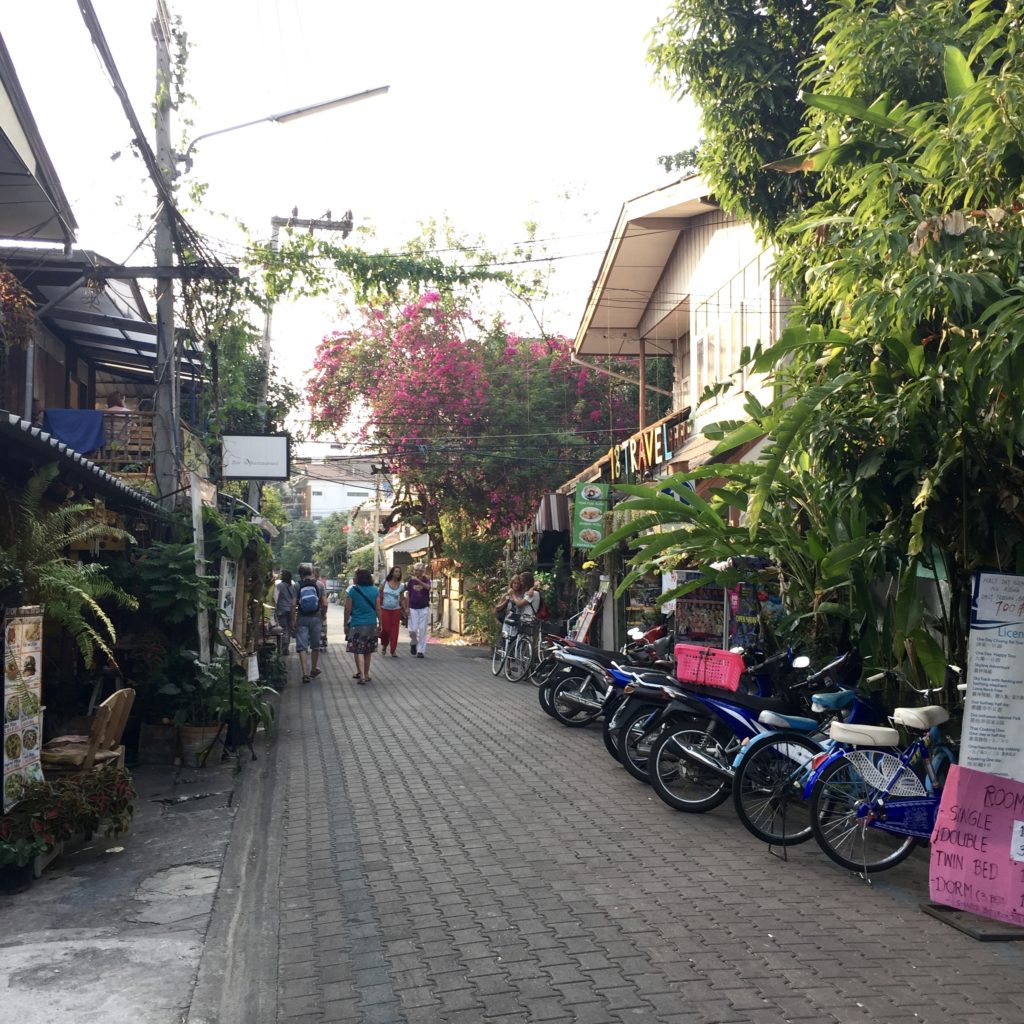 So much cool street art too!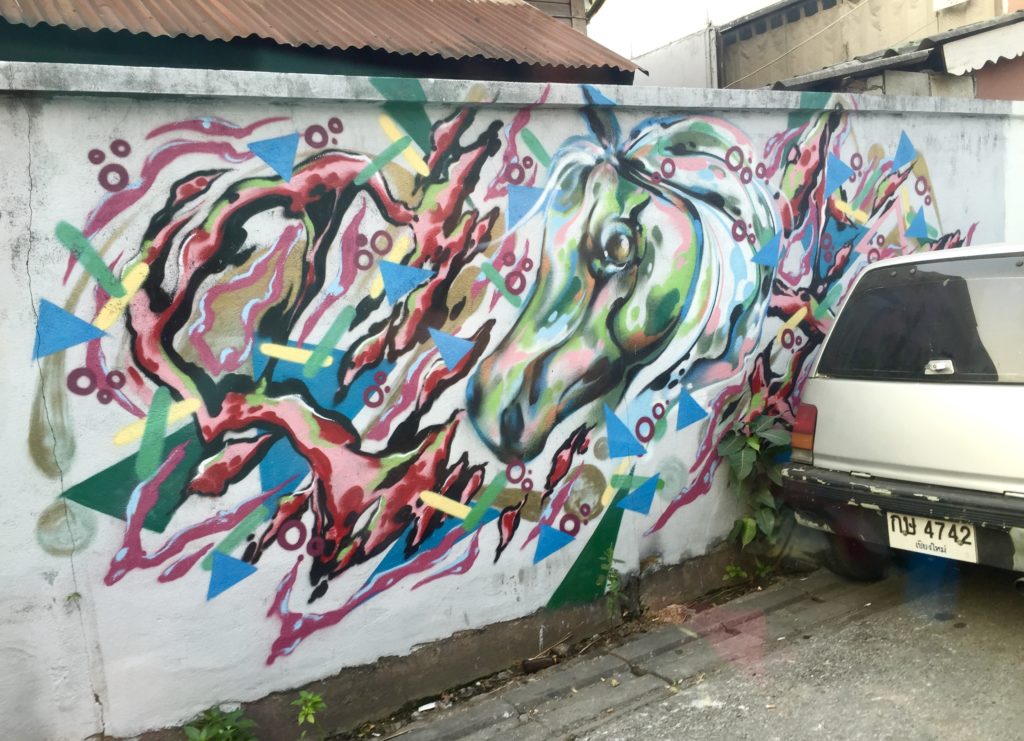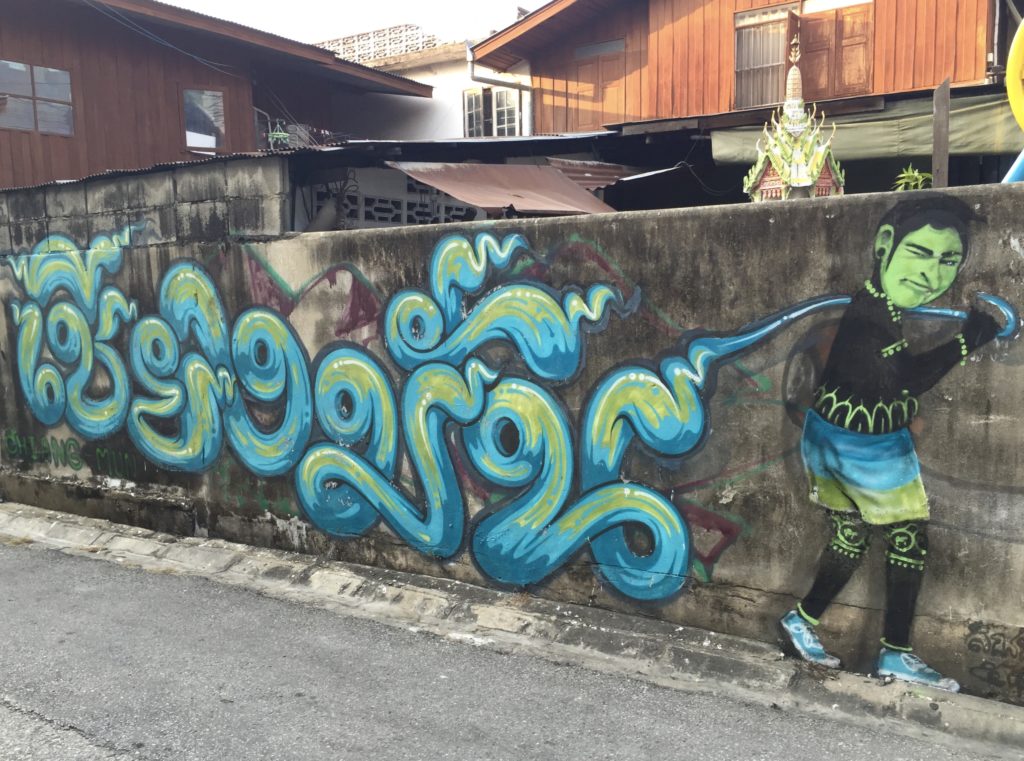 On one of the day tours I booked (more on that in another post) the tour guide was telling us about the local cuisine of Chiang Mai. She mentioned Khao Soi as the quintessential dish of the region. Naturally that night I sought it out for dinner and it ended up being one of my favorite dishes in Asia. The level of spiciness was a little more than I could comfortably tolerate but I powered through anyway. Just look at it!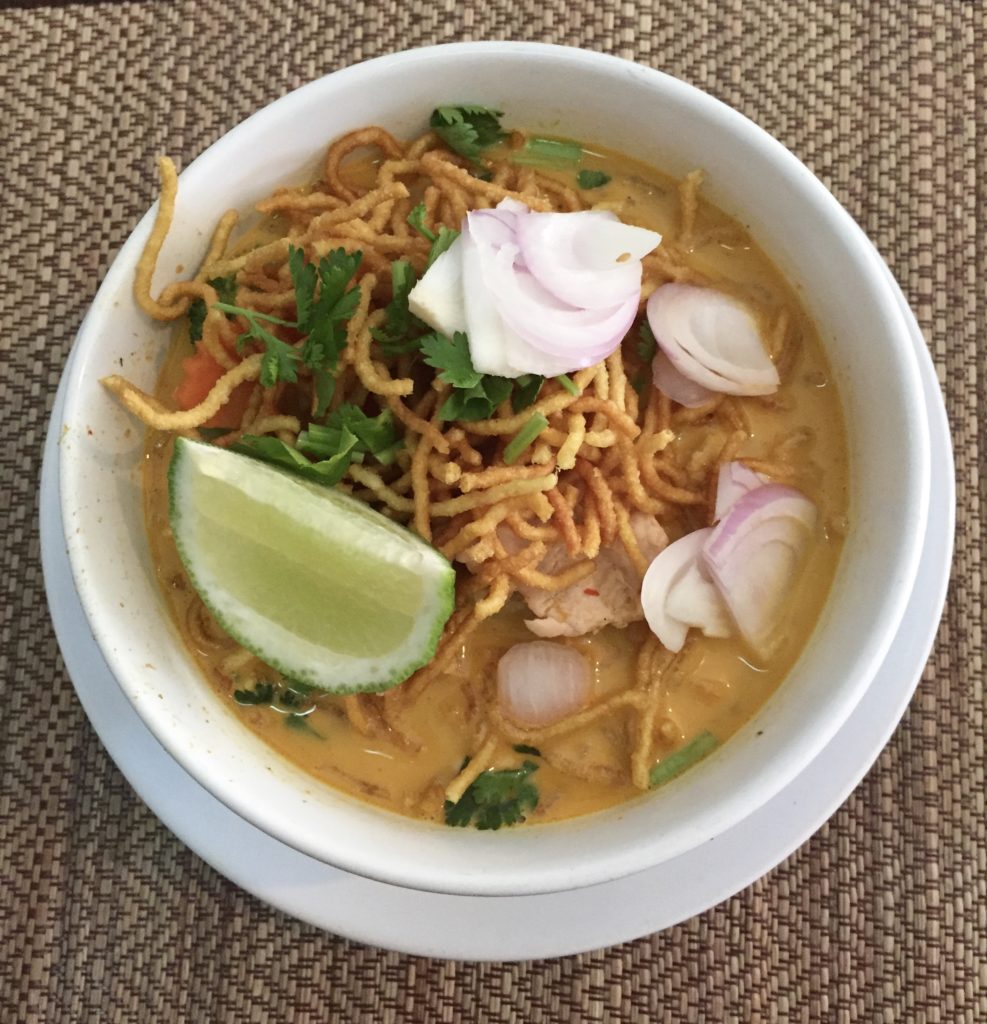 It's a noodle soup in a creamy coconut curry broth. Complete with red onion, plenty of cilantro, and those little crunchy things on top. I ended up going back to the same restaurant another two times to eat as much as I could get my hands on before heading off to Cambodia!
Overall, Chiang Mai was much different than I had expected but it was nice to wind down in one spot for a while after moving around so much the previous 30 days. It was a great way to enjoy my last bit of Thai culture and reflect on the month I spent in Thailand. My next post is going to be about one of my absolute favorite days of my trip: my visit to the Elephant Jungle Sanctuary just outside Chiang Mai 🙂